IndepenDisc & CTLocal.com Artists
Charlie Burton - Southern Fried, All-encompassing Rock.
Jessica's Attic - Future Rock
(Gothic/Deep Space/Dance/Spoken Word).
Beth Profitt - Country.
Midway - Jangley Rock 'n' Roll.
The Runes - Artistic Rock (not to be confused with Art Rock).
WOW - Pure Power-Pop a la` the British Invasion.
Dan Bacon - "Classic" Guitar Rock.
RAW Kinder - Spacey, trippy, mind expanding, subtle Rock.
the badge - Rock 'n' Roll.
Pawnshop - Pub Rock.
D.J. Lauria Band - Modern Pop with all the hooks.
Black & White - Rhythm and Blues Rock and Roll.
The OutSkirts - Precious, delicate, folk-inspired Rock.
The Cucumbers - Raucous Rock and Roll.
The Dan Emery Mystery Band - Storytelling Alt. Rock with an edge.
Uncle Carl - Jazzy cool mellow Blues.
The Differents - Rock 'n' Roll for the ages.
Red Betty - A slice of Pop Rock Heaven.
Cloud - Spunk Rock from England
The Laryngospasms - Humor, Medical Humor
Frank Critelli - Singer / Songwriter
James Velvet - Rock-n-Roll
Jennifer Parsignault - Modern Day Adult Contemporary
HiFi Automatic - Grandiose Rock
The Trollops - Modern Alt. Punk Pop
Parker - New "Retro" Wave from Sweden
The Livesays - Asbury Park
The High Lonesome Plains - Alt. Country Rock
The Mocking Birds - Roots Rock
Angelwing - New Age / Classical Space
Wheel Of Doom - Melodic Oriental HardCore
Weapon X - Hard Rock / Metal
The Veil - Ancient Future Rock
John Michael Hersey - Glorious Pop
The Swaggerts - Punkabilly
The Dent - Resurrected Pop
Gravity Jacket - Artistic Rock
Mercuriturn - Acid Rock / emo/ Psychedelic
The Saucers - Funky Groove Rock
the Bon Mots - Cool, Hip, New Wavey, Garage Pop Rock
analog radio - Chewy Bubblegum-esque
Pop
Ian Charles - New Traditional
Jellyshirts - Pick and Soar Rock
(aka The Bret Logan Band)
The Sawtelles - Sparse Indie Rock
The Nortons - Acoustic Rock
The Vivisectors - Surf, from Russia
The Marble Tea - Lo-Fi Narcotic Pop
The Day Traders - True Pop
The Unseen Guest - Mid-Eastern Indian
Folk Jam
Lost Weekend - Acoustic Alt. Rock
Lost Forty Fives - Garage Pop
OHN - Jazz-Fusion / Goth-Funk
Fredalba - Urban Rock
The Mold Monkies - Old School 2nd Wave
English Rock-n-Roll
Brahms' 3rd Racket - Theatric Rock
Pleqq - Electronaprog
Coinslot - Alt. Oi/Punk/Ska Wave
Mambo Sons - Rock-n-Roll
River City Slim & The Zydeco Hogs - Zydeco
RockDownBaby - Modern Studio/Club Mix Rock
Jamieson Tobey - lo-fi pop emo
Emily Maguire - Electric Acoustic
Wailhounds - Blues based Funk Jam
Other Links of Interest
Cygnus Radio
Click on the sign to listen online now.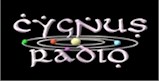 "The Signature Station of Independent Music"



Vault Radio
"Where Live Music Lives"
Live performance music from the massive
audio archives of the legendary concert
promoter Bill Graham - the greatest
performers of the past 40 years performing
at unforgettable venues like the
Fillmore West and Fillmore East.



FREE Player Plug-in DOWNLOADS!
Zepti.org - web search engine
KwBrowse.com - browse the Keyword Map of www.IndepenDisc.com
FFD Music - Your online resource for Music!
Home Office Records - Home of The Dan Emery Mystery Band, The Cucumbers,
Pawnshop, and RAW Kinder.
ThinManMusic - Meriden, CT Local label
featuring The Manchurians, Frank Critelli.
Bulldog Records - Featuring Charlie Burton & The Texas Tweleve Steppers, the Lucky Strikes, & the Merchants of Venus.
C&D Records - Home of D.J. Lauria Band, Black & White, Q, and Smoky Topaz.
The Grape Street Pub - Philadelphia, PA's
Premier Music Club
Horizon Music Group - Where the New Haven scene cuts their discs
Elevator Music - The ground floor of the CT. music scene
Piller Records - LA based indie label, Featuring Fredalba.
Artistopia - The Ultimate Music and
Artist Resource
Digital Music Museum - Portable MP3 Players
Beyond Belief - The Elvis Costello Newsletter/Fanzine.
The Indie Contact Bible - If you want your music heard...
The Meriden Daffodil Festival
ctmusic.com - The Connecticut music scene
Exile On Main St. - Not a Mega-store,
A MUSIC store.
Cafe` 9 - "The Musician's Living Room"
Elm City Hot Glass - blown glassworks by our favorite artist Jo-anna Horn.
Onyx Soundlab - Connecticut's premier recording and production studio.
The Space - A Multi-Cultural Arts Venue
The Anti-Emo Empire - WNHU 88.7 FM
Go Kat Go - WNHU 88.7 FM
CDRacks.com - High quality solid oak storage systems for CD's.
Online Express Music - The best of Western NY's "Indie" scene.
www.shoppingtarget.com -
Shopping Directory.
Music Dish - Get the dish on independent music.
aHopelessFailure Music Top Site
All Music Directory.com
Singer Song.com
CTAML - Connecticut Area Music Links
bestmusicbooks.com - Music books on the 'net!
CCNow - Our Authorized online retailer
Elvis Costello Online - A great starting point for our favorite artist
Black 47 - Our favorite "signed" Indie Band
Ian Hunter - Another favorite.
The New Wave Outpost - A great site devoted to 80s era New Wave
Sutfin Studios - Local CT recording studio
OmOm Music - Italy based Surf label
Silver Kamel Audio - Jamaican "Dub" Reggae via London, circa late 70s
Rickshaw Records - Home of the "Charlie
Does Surf" Clash Tribute
WUSB - 90.1 FM, Stony Brook, LI, NY - Indie friendly college radio
Salvage & Recovery Radio w/ John O.
Monday's 8 to 10 pm EST
musicSUBMIT.com: Music Promotion.
A website and press release submission service for the musician.
Rare Lyrics - ...The #1 Song Lyrics Archive
Humor Resources - directory of Humor related websites.
Aigam Webdirectory - A web directory
A Music Site - A music site
The Daily Cynic - Music News Washington DC
Business-Inc.Net - web directory